What Schools Don't Teach You:

The 10 Most Important Lessons For Life
 New Book By Bestselling Author
Hellen Chen
Best-selling book in 4 categories:
#1 Bestseller in Inspiration
#1 Bestseller in Happiness
#1 Bestseller in Personal Growth and Self-Improvement
#1 Bestseller in Business Life and Skills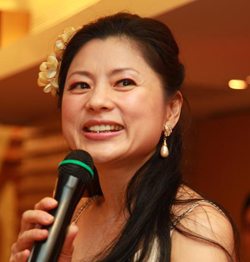 These lessons are not taught in school.
And no one will ever teach them to you.
No certificates are awarded for learning them.
But if you don't learn them, you will never graduate LIFE itself.
These lessons are the most important knowledge you should have.
They are worth learning for the rest of your life!
[ujicountdown id="1″ expire="2014/05/28 00:00″ hide = "true"]
| | |
| --- | --- |
| "…an in-depth guide to the skills one needs to have in order to succeed and be happy."  | "…covers the secrets to living a successful life where no other self-improvement books have." |
| "…teaches a person how to win in his or her endeavors in enormously satisfying and fulfilling ways."  | "Chen provides the formula to life's success." |
A Word From The Author:
The lessons one needs to learn in life, are of course, not limited to the contents of this book. In actual fact, there are many lessons you have to discover, the topics differing from one person to another depending on individual needs.
This book provides the readers very simple-to-understand core lessons. Each chapter is a very interesting philosophical class in itself.
All of these topics are subjects that people have often thought about.
I believe that no matter if you are already successful, or merely getting started on your life's journey, this book's contents will be of great help to you and will bring you unexpected pleasant surprises.
There is an old saying: if you only believe everything in books, it's better to have no books.
Thus, no matter how reasonable are the concepts in the book, you have to first and foremost, believe in yourself.
I wish for each of us to be masters over our own wonderful lives!
Hellen Chen
At the first preview of this book, here are what readers say:
"Amazing!! Hellen covers lessons which we have not thought about and yet are very important to living a happy life!" — Tanya J, CFO
"I will use this book to teach my students concepts about life which our textbooks don't cover. I highly recommend this book to all parents and teachers." — Joseph P, Counselor
"Read this book if you want to become your own best friend!" – Susie W, Advertising Manager
"This book contains secrets of being successful and happy which few self-improvement books have covered." — Vivian C, Custom Service Executive
"Prepare to be surprised! If you are looking for boring philosophical lessons, you won't find it here." — Alan C, Life Improvement Consultant
"If you want to know how to make your life interesting, fun, happy and meaningful, read this book." — Catherine Z, Executive Director
About Hellen Chen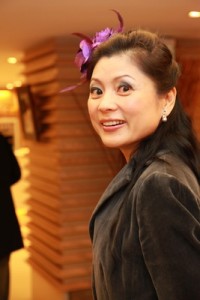 Bestselling author Hellen Chen's work in career, personal development, marriages and relationships are featured in over 200 media publications in 20 countries.
She has been a frequent guest on independent and network radio programs and TV shows on FOX, CBS, NBC, and ABC, etc.
Go to www.BarnesAndNoble.com to purchase your copy of
What Schools Don't Teach:
The 10 Most Important Lessons For Life

Audio Bonus
Gain instant access to a special audio recording given by Hellen Chen on how to live a life with no regrets
At a loss of what to do? Please contact us at 818-366-3710
 or email us HERE.